An Anganwadi job is a position in a program called Anganwadi in India. Anganwadi means "courtyard shelter" in Hindi. It is a government initiative that helps young children and their mothers.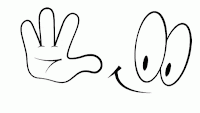 Anganwadi centers are run by the Ministry of Women and Child Development together with state governments. They can be found in both rural and urban areas. These centers do many things to help children and mothers:
Anganwadi Jobs 2023
They provide early education to children aged 3-6 years to get them ready for school.
They offer extra food and meals to children and pregnant/lactating women to fight malnutrition.
They do regular health checkups for children and mothers to keep them healthy.
They make sure children get all the necessary vaccinations to stay protected from diseases.
They teach parents and caregivers about taking care of children, good nutrition, and hygiene practices.
They also have activities for older children after school.
To work in an Anganwadi center, you need to meet specific criteria set by the state government. Different roles in the center have different requirements. Some common positions are Anganwadi Workers, Anganwadi Helpers, and Supervisors.
Anganwadi jobs are essential because they help children grow well and take care of mothers in India. If you want to work in an Anganwadi center, you should contact your local government or district authorities to ask about job openings and what you need to qualify.
Given Apply now link explain application process and official website Link. Check All Job Detail from Official website Before Apply for the Respective Job Post.