RBI Assistant Syllabus
RBI Assistant Syllabus is required for applicants to pass the RBI Assistant Exam with high marks. We have provided full RBI Assistant Syllabi as well as RBI Assistant Exam Pattern for the benefit of applicants. Download the RBI Assistant Syllabus PDF and begin your preparation appropriately.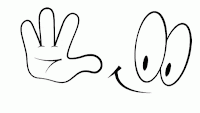 Short View of RBI Assistant Exam 2023:
| | |
| --- | --- |
| Conducting Body | Reserve Bank of India |
| Exam Name | RBI Assistant Exam |
| Official Website | www.rbi.org.in |
RBI Assistant Exam Syllabus 2023:
RBI Assistant Prelims Exam Pattern:
Questions from disciplines such as English Language, Numerical Ability, and Reasoning Ability are asked in the RBI Assistant 2023 Prelims test.
In the RBI Assistant Prelims paper, there are 100 questions for 100 marks each.
Total time duration of paper is of 1 hour.
Subject
Number of Questions
Maximum
Marks
English Language
30
30
Numerical Ability
35
35
Reasoning Ability
35
35
Total
100
100
RBI Assistant Mains Exam Pattern:
| | | |
| --- | --- | --- |
| Subject | No of Questions | Maximum Marks |
| Test of Reasoning | 40 | 40 |
| Test of English Language | 40 | 40 |
| Test of Numerical Ability | 40 | 40 |
| Test of General Awareness | 40 | 40 |
| Test of Computer Knowledge | 40 | 40 |
Syllabus for RBI Assistant Exam
We have included all of the sections from the RBI Assistant Exam Syllabus in one section. You can now view the Reserve Bank of India Assistant Syllabus by section.
RBI Assistant Syllabus Reasoning:
The RBI Assistant Reasoning Syllabus is divided into two sections: the first is the RBI Assistant Syllabus Topic Wise for the Verbal Section and the second is the RBI Assistant Test Syllabus for the Non-Verbal Section; applicants must take both portions seriously:
( RBI )Assistant Section Wise Syllabus – Verbal
Analytical Reasoning
Direction and Distance
Linear Arrangement
Complex Arrangement
Analogy
Classification (Odd Man Out)
Coding Decoding
Series
Data Sufficiency
Data Interpretation
Syllogism
Statements Assumptions
Statements Arguments
Statements Conclusions
Statements Action
Blood Relations
Symbols and Notations
Alphabet
RBI Assistant (Syllabus) Pattern – Non Verbal Reasoning
Problems Based on Symmetry
Problems Based on Visual Ability
Classification (Non Verbal)
Series (Non Verbal)
Analogy (Non Verbal)
RBI Assistant ( Syllabus )English
The RBI Assistant Syllabus English contains following topics:
Vocabulary
Synonyms
Antonyms
Analogies
Spelling Mistakes
Idioms and Phrases
Paragraph Formation
Paragraph Completion
Fill in The Blanks
Cloze Tests
Common Errors added in RBI Assistant Syllabus
Spotting Errors
Inappropriate Usage of Words
One Word Substitution
Sentence Formation
Sentence Completion
Sentence Improvement
Sentence Reconstruction
Rearrangement of Words In Sentence
Rearrangement of Sentence In Paragrph
Sentence Correction
English Comprehension
RBI Assistant Syllabus Numerical Ability
Candidates should keep in mind that the RBI Assistant Syllabus for Quantative Aptitude and the RBI Assistant Syllabus for Numerical Ability are the same; thus, the contents of the RBI Assistant Syllabus for both subjects are the same:
Arithmetic (Number Theory)
Number Systems
Square Roots
Cube Roots
Fractions and Decimals
H.C.F. and L.C.M.
Simplification
Variation
Chain Rule
Unitary Method
Time And Distance
Time & Work added in RBI Assistant Syllabus
Work and Wages
Simple Interest
Compound Interest
Percentage
Profit & Loss
Partnership
Discounts
Mensuration– Areas and Volumes
Area and Perimeter of Plane Figure
Volume And Surface Area of Solid
Ratio and Proportion
Average
Logarithms
Ages
Boats and Streams
Clocks & Calendars
Mixture and Alligation

Pipes and Cisterns

Races and Games
Problems on Trains
RBI Assistant Syllabus General Awareness
The RBI Assistant Exam General Awareness Syllabus includes the following contents:
General Knowledge
Animals
Famous Personalities
Books & Their Authors
First Largest Buildings
Inventions And Calendars
Languages
Countries
Music
Currencies
Religions
General Concepts (Polity)
Economics Study
General Polity
General Science
Computer Science
Sports And Recreation
Current Affairs National and International
Science And Technology
Dances
Sanctuaries
Disasters
Prizes And Awards
Geography
History
RBI Assistant Syllabus Computer Knowledge
RBI Assistant Computer Knowledge Syllabus includes questions based on basic concepts of computer, the topics are:
Basic Computer Skills
Computer hardware
Operating system concepts
Shortcut keys
Basic security concepts
Latest technologies
Application Packages etc
Ms Word, Excel
Ms power point, access
Internet & networks
Assistant Syllabus of the Reserve Bank of India for 2023:
Candidates will be able to better prepare for the assistant recruitment test if they are aware of the topics that will be covered in the RBI Syllabus for Assistant and RBI Assistant exam pattern.
Those who are prepared for the banking sector and want to work for the Reserve Bank of India should visit this page to receive the most recent RBI Assistant Prelims Syllabus/RBI Assistant Mains Syllabus.
Press Here: RBI Official Website
It will be simpler for candidates to qualify for the examination with the help of the RBI Assistant Syllabus and Exam Pattern since the RBI Assistant Syllabus will assist candidates in gaining knowledge about the contents required for the test. The RBI Assistant Exam Pattern will assist candidates in understanding the structure of the examination.
Given Apply now link explain application process and official website Link. Check All Job Detail from Official website Before Apply for the Respective Job Post.