Ministry of I&B blocks 22 YouTube channels for spreading disinformation related to India's national security, foreign relations and public order: 18 Indian YouTube news channels blocked for the first time under IT Rules, 2021.
How to Apply job applications Do's and Dont's Explain Here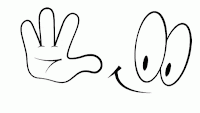 Stand-Up India Scheme completes 6 years: The sixth anniversary of the Stand Up India scheme is being celebrated today. Over 30 thousand 160 crore rupees have been sanctioned under Stand Up India Scheme to more than 1 lakh 33 thousand 995 accounts since inception of the Scheme.
Chinese FM Wang Yi tells his Ukrainian counterpart to stick to peace talks: Chinese Foreign Minister Wang Yi on Monday held telephonic talks with his Ukrainian counterpart Dmytro Kuleba for the first time in more than a month.
China grapples with ever highest new COVID cases, simmering public frustration and new Omicron subvariant: China on Tuesday reported more than 16500 new COVID cases recorded over the previous 24 hours as the country grappled with ever highest new COVID cases, mounting frustration and new sub-strain BA.1.1. Shanghai, a city of 25 million, currently under a citywide lockdown reported more than 13300 new cases, mainly due to BA.2.