METRO STATIONS TO SELL TRADE FAIR TICKETS FROM 14TH NOVEMBER 2021:The Delhi Metro Rail Corporation will start selling India International Trade Fair (IITF) entry tickets for 'Business Days' (14th November to 18th November 2021) from 14th November 2021 and for 'General Public Days' (19th Nov to 27th Nov 2021) from 19th November 2021
How to Apply job applications Do's and Dont's Explain Here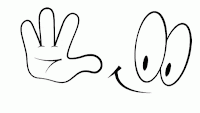 Two terrorists shot dead in separate encounter: J&K police:In Kashmir Valley, three terrorists have been killed in two different encounters with the security forces since Friday afternoon.
Weather forecast for various places across country:The National Capital Delhi is likely to have shallow fog. The temperature will vary between 13 and 27 degrees Celsius.
IMD: Tamil Nadu depression to weaken:The depression over the Bay of Bengal crossed the north Tamil Nadu coast, close to Chennai, Thursday evening.
Health Ministry issues new guidelines for international arrivals:Union Health Ministry has issued a new list of guidelines for international arrivals. These guidelines will be valid with effect from Friday till further orders.
India rejects China's territorial claim:The Union Government is committed to the objective of creating infrastructure along border areas for improvement of livelihood in Arunachal Pradesh.
PM Modi launches two innovative customer centric initiatives of RBI:Prime Minister Narendra Modi launched two innovative customer-centric initiatives of RBI, the Retail Direct Scheme and the Reserve Bank – Integrated Ombudsman Scheme, on Friday via video conference.
Bharat Biotech's COVAXIN Phase III data published in The Lancet:Bharat Biotech,announced on Thursday that the safety and efficacy analysis data from Phase III clinical trials of COVAXIN is peer-reviewed and published in The Lancet.
Myanmar sentences US journalist for 11 years jail term:A Myanmar court on Friday sentenced the American journalist Danny Fenster to 11 years imprisonment on charges of incitement and violations of immigration and unlawful association laws.
Chinese President Xi Jinping tightens grip on power as Chinese Communist Party eulogizes him in historic resolution:China's ruling Communist Party has concluded on Thursday its closely watched annual political meeting known as a sixth plenary session with the passage of a rare resolution reinforcing President Xi Jinping's stature in its political history, as he looks set for an unprecedented third term as country's leader next year.
Bangladeshi film 'No Ground Beneath the Feet' selected for the international competition section of IFFI, Goa:Bangladeshi film 'Paayer Tolay Mati Nai' (No Ground Beneath the Feet) directed by Mohammad Rabby Mridha has been included in the international competition section of the 52nd International Film Festival of India (IFFI) to be held at Goa between 20-28 November.
Biden, Xi to address Asia-Pacific leaders on trade, COVID recovery:U.S. President Joe Biden and Chinese leader Xi Jinping are expected to address leaders of the Pacific Rim late on Friday amid heightened regional trade and geopolitical tensions.
Tea Board cracks down on substandard imports:Centre has taken a strict step to ensure that sub-standard teas are not imported and distributed in India. A notification in this regard has been issued on Thursday.
Covid a huge opportunity to prepare for next 25 years: Piyush Goyal:The Minister for Commerce & Industry, Textiles, Consumer Affairs, and Food & Public Distribution Piyush Goyal said that India's economy is fully back on track with the indicators showing great results.
Hearing Impaired cricket player wins awards, medals for spectacular sporting abilities:Young Krishna Kumar Gowda, a hearing impaired cricket player, with his spectacular sporting abilities has won many accolades and proved that sky is the limit for him.
Sports Minister lauds UP govt for recognizing efforts of para-athletes:Union Sports Minister Anurag Thakur has lauded the UP government for recognizing the efforts of para-athletes and felicitating para-athletes who won medals at the Tokyo Paralympics.
Partial Eclipse of Moon to be visible in India on 19 November:A partial eclipse of the Moon will occur on 19 November, 2021 (28 Kartika, 1943 Saka Era).