Centre committed to releasing funds for wage, material payments for proper implementation of MGNREGA: Responding to news items that employment generated for first 17 days of December under Mahatma Gandhi National Rural Employment Guarantee Scheme is the lowest ever, Ministry of Rural Development has clarified that this is a demand-driven scheme and such comparison is not as per the spirit of the act.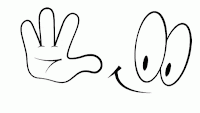 NITI Aayog partnered with World Food Program for strategic & technical collaboration to strengthen climate-resilient agriculture for enhanced food & nutrition security in India: The partnership focuses on mainstreaming of millets and supporting India in taking lead globally in knowledge exchange.
PM Modi holds pre-budget interaction with heads of private sector companies: Prime Minister Narendra Modi interacted with CEOs of companies from various sectors of industries yesterday. This was the second such interaction of the Prime Minister with industry representatives in the run up to the next Union Budget.
PM Modi to visit Prayagraj in Uttar Pradesh Today For Women Empowerment Programme: Prime Minister Narendra Modi will visit Prayagraj in Uttar Pardesh today to participate in a one-of-its-kind program, which will be attended by over 2 lakh women.
World Economic Forum annual meet 2022 deferred amid Omicron scare: World Economic Forum (WEF) has deferred its annual meeting in Davos amid Omicron scare. The meeting of economically powerful nations and high-profile corporate leaders was scheduled to take place between January 17 and 21.
Pradeep Kumar Rawat appointed as India's next Ambassador to China as both countries try to resolve long drawn border standoff: India has appointed Pradeep Kumar Rawat as next Ambassador to China. Mr. Rawat, currently India's Ambassador to the Netherlands, will replace Mr. Vikram Misri, who completed his three-year term earlier this month and has left for Delhi.
India to clash with Japan in Semi Finals of Asian Champions Trophy Hockey 2021 today: In Hockey, India will take on Japan this evening to secure a place in the final of the Men's Asian Champions Trophy 2021 being held in Dhaka, Bangladesh. While undefeated India will look to continue their winning streak.
Olympic Bronze Medallist Bajrang Punia to take PM Modi's 'Meet the Champions' campaign ahead; to visit local Panipat school on December 23rd: Taking the Hon'ble Prime Minister Narendra Modi's unique school visit campaign ahead, Indian wrestler and Tokyo Olympics Bronze Medallist Bajrang Punia will visit Haryana's Aarohi Model School in Panipat on December 23rd and meet the young students to talk about the importance of Santulit Aahaar (Balanced Diet), Fitness and Sports.
BCCI Announce Team India's Squad For U19 World Cup 2022: The BCCI's All-India Junior Selection Committee has announced a 17 member Indian squad for the upcoming ICC Under-19 World Cup 2022.
India enter final of SAFF U-19 Women's Championship: In Football, India have entered the final of the SAFF Under-19 Women's Championship 2021. India will play the final match on Wednesday.
More than 146.42 Crore vaccine doses provided to States/UTs: The Union Government has said that more than 146 crore 42 lakh COVID vaccine doses have been provided to States and Union Territories so far. Health Ministry today said that around 17 crore 38 lakh unutilized vaccine doses are still available with the States and UTs to be administered.
India's Vaccination Drive crosses 138 Crore 26 lakh mark of administered doses: India's Covid vaccination coverage has crossed 138 crore 26 lakh mark. Out of the total vaccination, more than 82 crore 82 lakh vaccine doses have been administered as first dose, while over 55 crore 43 lakh doses have been administered as second dose.
Given Apply now link explain application process and official website Link. Check All Job Detail from Official website Before Apply for the Respective Job Post.