India, Kyrgyz Republic agree on 200 million US Dollar Line of Credit to support development projects:External Affairs Minister, Dr. S. Jaishankar has said that he had cordial and constructive talks with Foreign Minister Ruslan Kazakbaev of Kyrgyz Republic. In a tweet, Dr. Jaishankar said, they agreed on 200 million US Dollar Line of Credit to support development projects.
How to Apply job applications Do's and Dont's Explain Here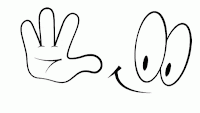 PM launches Indian Space Association:The Prime Minister, Narendra Modi launched Indian Space Association (ISpA) on Monday via video conferencing. He also interacted with representatives of the Space Industry on the occasion.
Railways successfully operated two long haul freight trains 'Trishul' and 'Garuda' for the first time over South Central Railway:Indian Railways has successfully operated two long haul freight trains "Trishul" and "Garuda" for the first time over South Central Railway(SCR). Long haul trains, which are twice or multiple times longer than the normal composition of freight trains, provide a very effective solution to the problem of capacity constraints in critical sections.
NIA raids multiple locations in J&K as part of government crackdown against terror related activities:National Investigation Agency (NIA) has carried out raids at multiple locations in Jammu and Kashmir as part of government's crackdown on terror-related activities.
India's Covid-19 vaccination coverage crosses 95 crore mark:India has administered over 95 crore 19 lakh doses of COVID vaccine so far under the Nationwide Vaccination Drive.
EAM S Jaishankar arrives in Kyrgyzstan capital for bilateral meeting:External Affairs Minister Dr S Jaishankar has arrived in Kyrgyzstan as part of his four-day visit to Kyrgyz Republic, Kazakhstan and Armenia.
India, China hold 13th round of Corps Commander-level talks to address military standoff:The 13th round of India-China Corps Commander Level Meeting was held yesterday at Chushul-Moldo border meeting point.
'Freedom Day': Sydney reopens after more than 100 days of lockdown as Australia looks to live with COVID-19:Sydney – Sydney's cafes, gyms and restaurants welcomed back fully vaccinated customers on Monday after nearly four months of lockdown, as Australia aims to begin living with the coronavirus and gradually reopen the country.
US says Taliban talks in Doha were 'candid and professional':He said the two sides also discussed "the United States' provision of robust humanitarian assistance, directly to the Afghan people." "The discussions were candid and professional with the U.S. delegation reiterating that the Taliban will be judged on its actions, not only its words," Price said in a statement.
MoS External Affairs V. Muraleedharan to visit New York tomorrow:Minister of State for External Affairs, V. Muraleedharan will be paying an official visit to New York from Monday
Boost to Rail Electrification over High Density Network in North East Region:Indian Railways has embarked upon an ambition plan of electrification of its complete Broad Gauge network by 2023-24 which would not only result in a better fuel energy usage resulting in increased throughput, reduced fuel expenditure but also savings in precious foreign exchange.
Centre imposes stock limits on edible oils to soften prices in domestic market:Centre has imposed stock limits on edible oils to soften the prices of edible oils in the domestic market. Consumer Affairs Ministry said, the Department of Food and Public Distribution has imposed stock limits on edible oils and oilseeds for a period upto 31st March next year.
Union Minister inaugurates Basmati Producers & Beekeeping Conventions:Union Minister of State (Independent Charge) Science & Technology; Minister of State (Independent Charge) Earth Sciences; MoS PMO, Personnel, Public Grievances, Pensions, Atomic Energy and Space, Dr Jitendra Singh on Sunday said the Modi Govt is giving special impetus to Agriculture Start-Ups . He said, this is the golden period of Agriculture happening in India under Prime Minister Narendra Modi and technological interventions, research and innovation in agriculture under his leadership will double the farmer's income by 2022. The Minister said this while attending the concluding ceremony of 5-day long Northern India Regional Agriculture Fair 2021 as chief guest at SKUAST Jammu.
Coal Based Power Generation has Grown by 24 % this year:The Ministry of Coal reassures that ample coal is available in the country to meet the demand of power plants. Any fear of disruption in power supply is entirely misplaced. The coal stock at power plant end is about 72 Lakh tonnes, sufficient for 4 days requirement, and that the Coal India Limited (CIL) end is more than 400 Lakh tonnes, which is being supplied to the power plants.
Indian women's team beat Spain 3-2 in Uber Cup Finals:The Indian women's badminton team registered a 3-2 win over Spain in Group B of the 2020 Uber Cup Finals, at Aarhus in Denmark on Sunday.
India beat Nepal 1-0 in SAFF Championship in Maldives:In SAFF Championship, the Indian Football team registered their first win of the tournament over Nepal