ICMR JRF Syllabus 2023:If you are a prospective researcher or a healthcare enthusiast interested in medical and biomedical research, the ICMR JRF Syllabus 2023 is essential for you. In this article, we'll break down the ICMR JRF Syllabus 2023, providing you with a clear overview of the courses and concepts you'll need to know to excel in this competitive examination.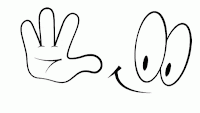 Syllabus of the ICMR JRF 2023
The ICMR JRF examination is a defined opportunity that opens doors to advanced research in the field of life sciences, spanning themes ranging from basic biology to cutting-edge medical developments. As a result, understanding the ICMR JRF Syllabus 2023 is critical.
Whether you're just starting your preparation journey or seeking to brush up on your existing knowledge, our objective is to equip you with relevant insights, study strategies, and tools to assist you in navigating this tough yet rewarding path.
ICMR JRF Exam Syllabus 2023
The ICMR JRF (Indian Council of Medical Research Junior Research Fellowship) is a distinguished competitive examination held by the Indian Council of Medical Research, India's premier body for biomedical research development, coordination, and promotion. The ICMR JRF program's major goal is to find and nurture young exceptional researchers in the field of biomedical sciences.
This fellowship is intended to inspire and support young people with a passion for research, particularly in the medical and health sciences. The fellowship gives a wonderful opportunity for individuals to pursue their Ph.D. or similar research work in India at reputable medical colleges, universities, and research institutions.
Details
Features
Mode of Exam
Online
Exam Date
Once a year in first/second week of July, on a Sunday
Duration
120 Minutes
Language Options
English Only
Type of Questions
Multiple Choice Type
Number of Sections in the Question Paper
3 (Compulsory sections- General Aptitude, Optional sections-

Life sciences or Social sciences)

Total Number of Questions in the Question Paper
150
Total Number of Questions that need to be Attempted
125
Maximum Marks for Each Section

Maximum marks from General Aptitude section- 50
Maximum marks from Life sciences or Social sciences- 75

Marking Pattern

1 Mark for each correct answers
0.25 Marks for each wrong answer
ICMR JRF Syllabus 2023 for Life Sciences
Here's the ICMR JRF Syllabus 2023 for Life Sciences:
S. No.
Subjects
Subtopics
1.
Microbiology

Microbial cell structure and function
Microbial growth and nutrition
Microbial genetics and genetic regulation
Microbial metabolism and energy production
Microbial diversity and classification
Microbial pathogenesis and host-pathogen interactions
Medical microbiology and infectious diseases
Industrial and environmental microbiology
Microbial biotechnology and applications

2.
Molecular Biology

Structure and function of nucleic acids (DNA, RNA)
DNA replication, repair, and recombination
Transcription and RNA processing
Translation and genetic code
Gene expression regulation
Recombinant DNA technology and genetic engineering
Polymerase chain reaction (PCR) and DNA sequencing
Molecular markers and DNA fingerprinting
Genomics, proteomics, and functional genomics

3.
Genetics

Mendelian genetics and inheritance patterns
Chromosomal basis of inheritance
Genetic variation and evolution
Molecular basis of genetics and gene expression
Genetic mapping and linkage analysis
Population genetics and Hardy-Weinberg equilibrium
Mutations and genetic disorders
Genetic counseling and medical genetics

4.
Human Biology

Human anatomy and physiology of major organ systems
Human health and diseases
Human reproduction and developmental biology
Human growth and nutrition
Human genetics and genetic disorders
Human immunology and immune responses
Aging and age-related diseases

5.
Zoology

Animal diversity and classification
Animal physiology and adaptations
Animal behavior and ethology
Animal ecology and conservation
Comparative anatomy and morphology
Animal evolution and evolutionary biology
Endocrinology and hormones in animals

6.
Bioinformatics

Introduction to bioinformatics and computational biology
Sequence analysis and alignment algorithms
Structural bioinformatics and protein structure prediction
Genomic and proteomic databases
Phylogenetic analysis and molecular evolution
Functional annotation of genes and proteins
Systems biology and network analysis

7.
Biochemistry

Structure and function of biomolecules (proteins, nucleic acids, lipids, carbohydrates)
Enzyme kinetics and mechanisms
Metabolism and metabolic pathways
Biochemical signaling and cell communication
Biochemical techniques (electrophoresis, chromatography, spectroscopy)
Biochemical genetics and inborn errors of metabolism

8.
Biotechnology

Basics of biotechnology and its applications
Recombinant DNA technology and gene cloning
Genetic engineering and transgenic organisms
Bioprocess engineering and fermentation technology
Enzyme technology and industrial applications
Agricultural biotechnology and genetically modified crops
Bioremediation and environmental biotechnology

9.
Pharmacology

Principles of pharmacology and drug action
Pharmacokinetics and pharmacodynamics
Drug metabolism and elimination
Drug receptors and signaling pathways
Mechanisms of drug interactions and adverse effects
Rational drug design and drug discovery
Clinical trials and drug development

10.
Nursing

Fundamentals of nursing practice
Health assessment and nursing diagnosis
Medical-surgical nursing
Pediatric nursing
Obstetric and gynecological nursing
Psychiatric nursing
Community health nursing

11.
Botany

Plant anatomy and morphology
Plant physiology and growth
Plant taxonomy and systematics
Plant ecology and adaptation
Plant genetics and breeding
Plant biotechnology and genetic engineering
Plant pathology and diseases

12.
Biophysics

Physical principles in biological systems
Biophysical techniques (spectroscopy, microscopy, X-ray crystallography)
Membrane biophysics and cell physiology
Protein structure and function
Molecular interactions and binding kinetics
Biophysical modeling and simulations

13.
Environmental Sciences

Environmental pollution and its types
Ecosystem ecology and energy flow
Biodiversity conservation and habitat management
Environmental impact assessment
Climate change and global environmental issues
Waste management and pollution control
Environmental laws and policies

14.
Immunology

Immune system components and functions
Innate and adaptive immunity
Antigen-antibody interactions
Immunological techniques (ELISA, Western blot, flow cytometry)
Autoimmunity and immunodeficiency
Immunotherapy and vaccine development
Transplantation immunology

15.
Veterinary Science

Animal anatomy and physiology
Veterinary microbiology and infectious diseases
Veterinary pharmacology and therapeutics
Veterinary pathology and diagnostic techniques
Veterinary public health and epidemiology
Animal breeding and genetics
Livestock management and animal husbandry

16.
Physiology

Human and animal physiological systems
Neural and endocrine control mechanisms
Cardiovascular and respiratory physiology
Digestive and excretory systems
Reproductive physiology
Homeostasis and regulation
ICMR JRF Syllabus for Social Sciences 2023
The Social Sciences syllabus for the ICMR JRF examination comprises a wide range of subjects that focus on understanding human behaviour, societies, and many elements of social life. The following is a brief outline of the topics covered in the Social Sciences section:
S. No.
Topics
Subtopics
1.
Psychology

Basic Concepts: Study of mental processes, behavior, perception, cognition, emotions, learning, memory, motivation.
Psychological Disorders: Understanding of various psychological disorders, their classification, and treatment approaches.
Research Methods: Basics of experimental design, data collection, and statistical analysis in psychology.
Psychological Theories: Familiarity with major psychological theories and their implications.

2.
Sociology

Societal Structures: Study of social institutions (family, education, religion, economy, politics), social norms, socialization.
Social Change: Understanding of social change processes, theories of social change, factors influencing social change.
Research Methods: Basics of sociological research, data collection, qualitative and quantitative research methods.
Social Issues: Examination of contemporary social issues, social inequality, poverty, gender, caste, ethnicity, globalization.

3.
Anthropology

Human Evolution: Study of human evolution, primatology, fossil evidence, human biological variation.
Cultural Anthropology: Exploration of cultural diversity, ethnography, kinship, marriage, religion, language, rituals.
Physical Anthropology: Human genetics, human growth and development, forensic anthropology.
Research Methods: Ethnographic fieldwork, anthropological data collection, analysis, and interpretation.

4.
Social Work

Principles of Social Work: Understanding of the fundamental principles, values, and ethics in social work practice.
Social Welfare: Knowledge of social welfare programs, policies, and interventions aimed at promoting social well-being.
Social Problems: Identification and analysis of various social problems, poverty alleviation, community development.
Social Work Practices: Familiarity with different approaches and methods used in social work practice.

5.
Home Sciences

Family and Child Development: Study of family dynamics, child development, parenting, family systems.
Nutrition: Basics of nutrition, dietary requirements, public health nutrition, nutritional disorders.
Textile Science: Understanding of textiles, clothing, fabric properties, apparel design, and textile technology.

6.
Statistics

Basic Statistical Concepts: Understanding of fundamental statistical concepts, measures of central tendency, dispersion, probability.
Data Analysis: Statistical techniques, data interpretation, inferential statistics, hypothesis testing.
Research Methodology: Research design, sampling methods, data collection techniques

8.
Public Health/Health Economics

Health-related Topics: Knowledge of public health issues, health promotion, disease prevention, and healthcare systems.
Health Economics: Understanding of economic aspects of healthcare, health policy analysis, health financing.
General Aptitude and General Knowledge Syllabus for ICMR JRF 2023
The ICMR JRF 2023 (Indian Council of Medical Research Junior Research Fellowship) is a prominent test for applicants interested in a career in medical and life sciences research. The syllabus for the "General Aptitude & General Knowledge" segment of the ICMR JRF test is meant to assess candidates' aptitude for research as well as their understanding of scientific concepts and general knowledge.
Part
Topics
Subtopics
1. Common Statistics
Experiments and Sampling

Types of experimental designs
Randomized controlled trials
Observational studies
Principles of random sampling
Stratified and cluster sampling

Probability

Fundamentals of probability theory
Probability distributions (binomial, normal, Poisson)
Conditional probability
Bayes' theorem
Applications in medical research

Description and Displaying Data

Measures of central tendency (mean, median, mode)
Measures of dispersion (variance, standard deviation)
Data visualization techniques
Frequency distributions
Histograms, bar charts, scatter plots

Linear Regression and Correlation

Simple linear regression
Coefficient of determination (R-squared)
Interpretation of regression output
Correlation analysis
Assumptions of linear regression

Hypothesis Test and Confidence Intervals

Null and alternative hypotheses
p-values and significance levels
Types of errors in hypothesis testing
Confidence intervals for means and proportions
T-tests and chi-square tests

2. General Knowledge
Synthetic Material

Polymer chemistry
Plastics and their properties
Applications of synthetic materials
Environmental impact

Nuclear Science

Atomic structure and elements
Radioactivity
Nuclear reactions
Medical and industrial applications
Nuclear waste disposal

Measurements

Units of measurement (SI units)
Precision and accuracy
Measurement devices (calipers, micrometers, spectrophotometers)
Error analysis
Measurement in medical research

3. Scientific Phenomenon
Hurricane

Tropical cyclones formation
Eye of the hurricane
Wind speed and damage
Hurricane tracking and prediction
Mitigation strategies

Tsunami

Tsunami causes (earthquakes, volcanic eruptions)
Tsunami propagation in oceans
Tsunami warning systems
Tsunami impact on coastal areas
Preparedness and response

Greenhouse Effect

Role of greenhouse gasses
Global warming
Climate change impacts
Mitigation and adaptation strategies
International agreements (e.g., Paris Agreement)

Wind and Tornado

Wind patterns and circulation
Tornado formation and structure
Fujita scale
Tornado-prone regions
Tornado safety measures

Volcano

Types of volcanoes (shield, stratovolcano, caldera)
Volcanic eruptions (explosive, effusive)
Volcanic hazards (lava flows, ash clouds)
Ring of Fire
Monitoring and predicting volcanic activity

Rain and Snow

Meteorological processes leading to rainfall
Snowflake formation
Snow cover and albedo
Precipitation measurement
Hydrological cycle

Earthquake

Causes of earthquakes (tectonic plate movement)
Seismic waves (P-waves, S-waves)
Richter and moment magnitude scales
Seismology and earthquake prediction
Earthquake-resistant construction

Erosion

Types of erosion (water, wind, glacier)
Factors influencing erosion
Soil erosion control
Impact on landscapes and ecosystems
Conservation methods
Marking Scheme for the ICMR JRF Syllabus 2023
The marking scheme for the ICMR JRF (Indian Council of Medical Research Junior Research Fellowship) test is an important factor in assessing candidates' performance rating. It usually involves a well-defined structure with different weightages allocated to different sections.
To excel in this tough exam and secure the coveted Junior Research Fellowship, you must have a thorough comprehension of the subject, as well as strategic time management and accuracy.
1.
Sections in the ICMR JRF question paper
3 (1 compulsory and 2 optional)
2.
No. of Questions in General Aptitude
50
3.
No. of Questions in Social Science
100 (includes 25 optional questions)
4.
No. of Questions in Life Science
100 (includes 25 optional questions)
5.
Total marks
125
6.
Marking scheme
+1 marks for every correct answer
-0.25 for each incorrect answer
JRF Selection Procedure at the ICMR
The ICMR JRF selection procedure is demanding, involving a national-level written examination followed by a personal interview. The written exam assesses students' scientific aptitude, understanding of biological sciences, and social sciences. A monthly salary, a contingency grant, and other advantages are provided to successful candidates for their research work.
The selection method for the ICMR JRF (Indian Council of Medical Research Junior Research Fellowship) normally included the following steps:
Eligibility Criteria: Candidates must first meet the ICMR's eligibility requirements, which include educational requirements and age restrictions. They usually required a Master's degree in Life Sciences/Biotechnology/Chemistry/Physics or a similar field, as well as a certain proportion of marks.
Online Application: Interested candidates were required to apply online via the official ICMR JRF website during the application session. They had to submit biographical information, educational history, and other pertinent information.
Admit Card: Admit cards were distributed to eligible candidates in order for them to take the entrance examination. The admit card included information regarding the exam date, time, location, and other important instructions.
Entrance Examination: The ICMR JRF entrance examination was often a computer-based test (CBT) with multiple-choice questions (MCQs) covering a wide range of themes in life sciences, social sciences, and aptitude. The purpose of the exam was to evaluate the candidate's knowledge and aptitude for research in the defined topics.
Declaration of Results: Following the examination, the results were usually posted on the official website as a list of qualified candidates.
Interview (Subject to Qualification): Shortlisted candidates based on the results of the entrance exam were usually invited for a personal interview. The interview evaluated the candidate's knowledge, research ability, and comprehension of the chosen field of study.
Final Selection: Candidates for the ICMR JRF were chosen based on a combination of entrance exam scores and interview performance. The Junior Research Fellowship was awarded to the successful candidates.
Tips for ICMR JRF Exam Preparation
The ICMR JRF (Indian Council of Medical Research Junior Research Fellowship) exam requires a focused and planned approach. Here are some important preparation ideas to help you succeed in this difficult exam.
Understand the Syllabus:Begin by completely knowing the most recent ICMR JRF Syllabus 2023. To build a study plan, make a list of subjects in each subject area.

Study Material: Collect high-quality study materials, such as standard textbooks, reference books, research papers, and online resources. Concentrate on recommended texts that cover the full curriculum.
Create a Study Schedule: Create a study timetable that allows you to cover all subjects while devoting more time to areas that are difficult for you. Consistency is essential.
Practice Mock Tests:Take mock tests on a regular basis to measure your knowledge and time management abilities. It will assist you in becoming acquainted with the exam style and identifying areas for development.

Revision: Revise the concepts you've learned on a regular basis. This strengthens your knowledge and increases retention.
ICMR JRF Syllabus 2023: Frequently Asked Questions (FAQs)
Question 1: Will there be negative marking in the examination?
Answer: Yes, negative marking will be used in the ICMR JRF 2023. 0.25 points will be removed for each incorrect answer.
Question 2: I am a student of life sciences. Do I also have to take the social science section?

Answer:No, you only have to take the aptitude and life sciences sections.

Question 3: How many questions will the aptitude section have?
Answer:The aptitude test will consist of 50 questions. Candidates have the option of answering all 50 questions in this phase.

Question 4: How many questions will be there in ICMR JRF 2023 test paper?
Answer: The exam will have 250 questions, however applicants must answer only 125 of them. All 50 questions in the aptitude part must be answered.
Question 5: Will ICMR JRF 2023 exam conducted in online or offline mode?
Answer:ICMR JRF 2023 will be administered online at specified exam locations around the country.

Question 6: How much time will be given to candidates for answering questions in ICMR JRF 2023 exam?
Answer:In the ICMR JRF 2023 exam, candidates will have two hours to answer questions.

Given Apply now link explain application process and official website Link. Check All Job Detail from Official website Before Apply for the Respective Job Post.